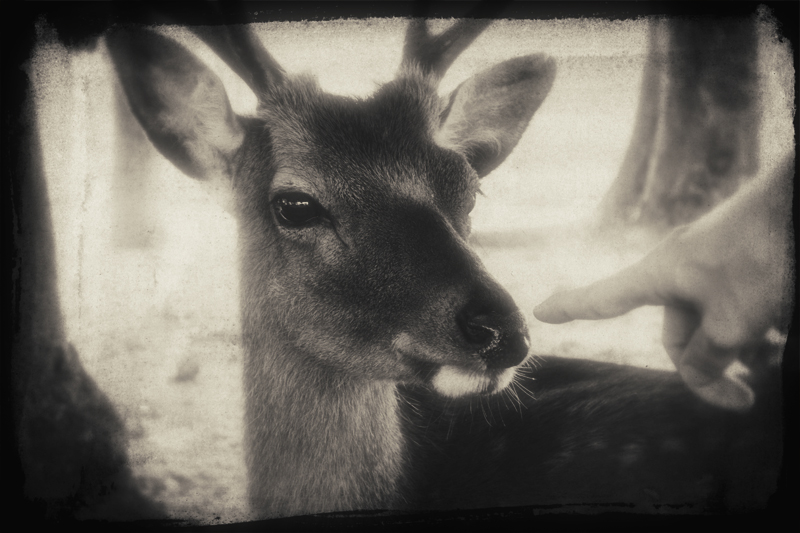 Fallende Blätter und graue Tage und kalte Tage und das Jahr verabschiedet sich von seiner Bedeutung. Wind weht Gedanken fort und was bleibt ist die Euphorie des späten Katers.
Wir alle sehnen uns nach einer Reise, die uns nirgendwo hinführt und uns in der Leere stehen lässt, wie begossene Pudel oder Eisbären. Im Traum sehe ich die stolzen Rehe von Miyajima und selbst sie werden nass im Regen.
---
Falling leaves and grey days and cold days and the year says goodbye to its meaning. Wind is blowing away the thoughts and what remains is the euphoria of a late hangover. We all long for a journey leading us nowhere and letting us stand in emptiness, like wet poodles or polar bears. In my dreams, I see the proud deer of Miyajima and even they will get wet in the rain.