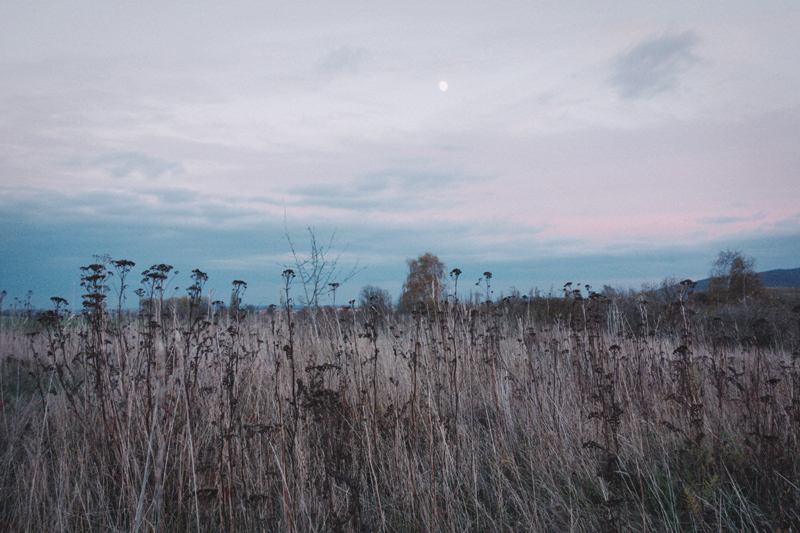 Tu' eine Sache am Tag, die dir Angst macht, heißt es. Ich bin heute früh aufgestanden.
Und damit nicht genug. Ich bin auch vor die Tür gegangen. Es ist kalt geworden. Endlich. Die Blätter sind gefallen. Nasskaltes Laub umschmeichelt meine geschundenen Hände. Leuchtend rote Kondensstreifen zeichnen blutige, wundersam schnell heilende Narben am Himmelskörper. Das Atmen wird wieder sicht- und spürbar.
Im vielleicht gleichgültigsten aller Monate, im November, siegt die Antriebslosigkeit über die Vernunft. Nach einem Jahr im asiatischen Dauersommer, jedoch, sehne ich mich zumindest wieder nach dem Winter. Wenn alles um mich herum einfriert, kann ich auftauen.
Ich habe meine Kälte wieder
Sie fährt mir wohlig in alle Glieder
"Ich will so kalt sein, dass alle erfrieren." (aus "Nichts in der Welt" von die Ärzte)
---
Do one thing that scares you every day, they say. I got up early today.
And that isn't everything. I also went outdoors. It got cold. Finally. The leaves have fallen down. Damp foliage caresses my oppressed hands. Shiny red contrails draw bloody, miraculously fast healing scars at the heavenly body. Breathing becomes visible and tangible again.
Probably in the most indifferent of all months, in November, listlessness prevails over reason. After one year of continuous Asian summer, however, I'm at least longing for the winter again. When everything around me is freezing, I can thaw.
I have my cold back
It creeps comfortingly into all my limbs
"I want to be so cold that everybody freezes to death." (from "Nichts in der Welt" by die Ärzte)