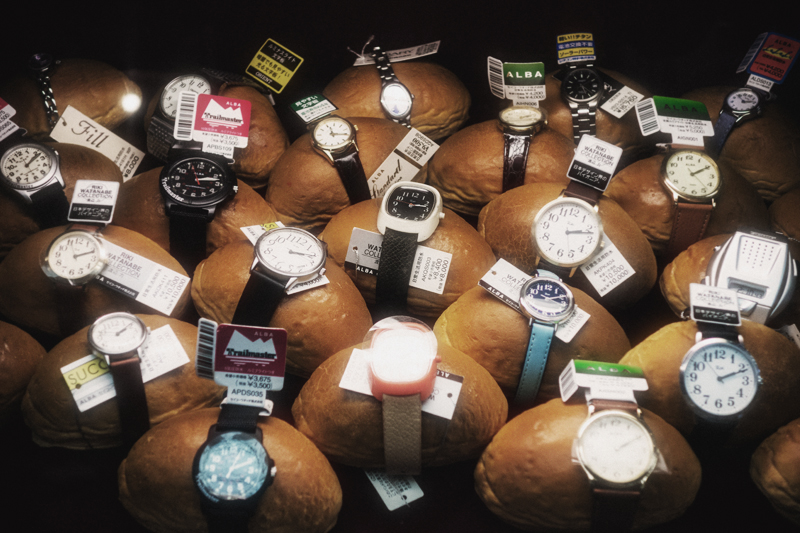 Ein Panoptikum der Übeltäter offenbart sich Kommissar Riemenschneider im Halbschatten des Raumes, der jetzt wie eine marode Lagerhalle aus einem schlechten Gangsterfilm wirkt. In einer Ecke sortieren ein paar gefährlich aussehende Yakuza Plüschtiere, Actionfiguren und andere Schaubuden-Gewinngegenstände. Vermutlich Sachpreise, gegen die die Pachinko-Opfer ihre Kugeln eintauschen. Daneben spielen Anhänger der koreanischen Mafia Mah-jongg an einem provisorisch zusammengebauten Tisch. In der gegenüberliegenden Ecke des Raumes vernimmt der Kommissar aggressives Geschrei. Schnell realisiert er, dass es sich um Vietnamesen handelt, die das Tagesgeschehen bei einer leckeren Tasse Kaffee besprechen.
Sein Blick fällt auf die Mitte des Raumes, wo sich schwach die Silhouette eines Klopses abzeichnet. Plötzlich tritt der Höschenfotograf aus dem Zwielicht. Beim Heraustreten bemerkt Kommissar Riemenschneider ein Strunztuch, welches sich über die Höhle spannte, die einst seinen Augapfel beherbergte und noch vor Kurzem eine Möhre zierte. Der Höschenfotograf beginnt laut zu kichern. "Schnauze, Wasabi!", schreit der Klops und das Licht geht an.
---
A parade of villains is revealed to Commissioner Riemenschneider in the shade of the room that appears like a ramshackle warehouse from a bad gangster movie now. In one corner, some evil looking yakuza are sorting cuddly toys, action figurines and other show booth items. Perhaps non-cash prizes for which the pachinko victims exchange their balls. Next to them, members of the Korean mafia are playing mah-jongg at a provisionally assembled table. In the opposite corner of the room, the Commissioner hears aggressive screaming. He quickly realises that it comes from Vietnamese people discussing the daily events over a delicious cup of coffee.
His glance drifts in the middle of the room where a weak silhouette of a meatball becomes apparent. All of a sudden, the panties' photographer steps outside the twilight. While stepping out, Commissioner Riemenschneider notices a handkerchief, which stretched over the hole that has once housed his eyeball and just recently has been adorned by a carrot. The panties' photographer starts giggling loudly. "Shut up, Wasabi!", the meatball screams as the light turns on.